Randolph Riverfront Center
Celebrate Mardi Gras in Style
Are you planning a Mardi Gras Ball or event and searching for the perfect venue to make your event truly unforgettable? Look no further than the Randolph Riverfront Center in Alexandria, Louisiana. Here's why hosting your next Mardi Gras Ball or event with us ensures a night of unparalleled extravagance and revelry.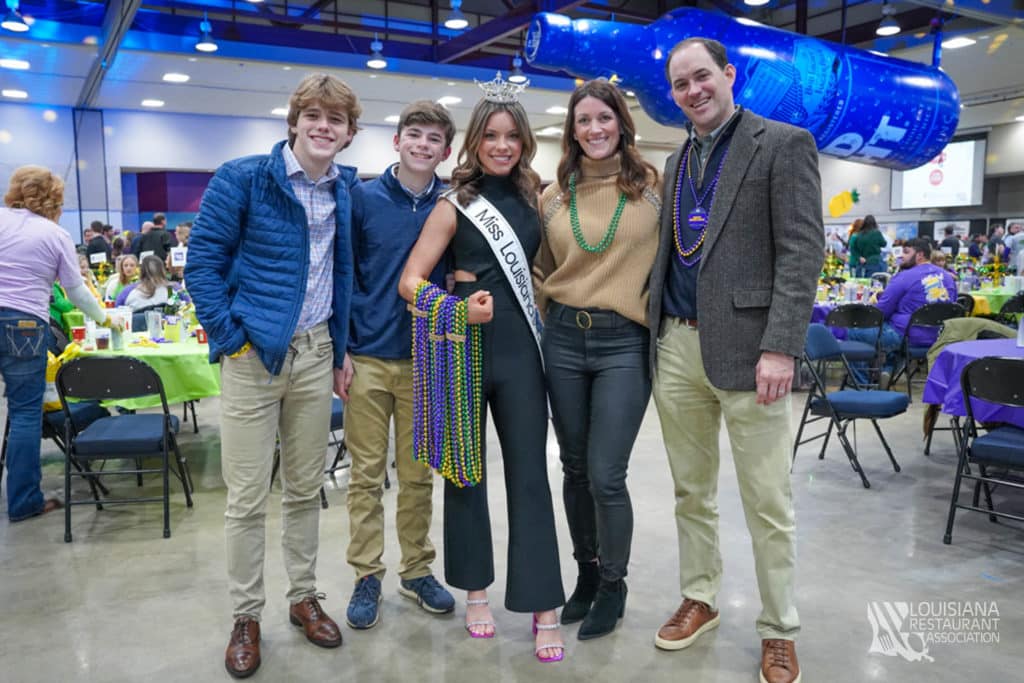 At Randolph Riverfront Center, we provide a captivating atmosphere that sets the stage for an elegant and lively Mardi Gras celebration. Our venue exudes sophistication, making it the ideal backdrop for your masquerade ball or themed soirée.
Capture unforgettable moments against the backdrop of the Red River, creating memories that last a lifetime.
Our spacious ballrooms can accommodate both intimate gatherings and grand festivities. Whether you're hosting a small, private affair or a large, extravagant ball, our versatile spaces can be customized to suit your vision. With flexible layouts and top-notch amenities, we ensure your guests have plenty of room to dance, mingle, and celebrate in style.
Planning a Mardi Gras Ball can be a complex task. Our experienced event coordination team is dedicated to making the process seamless and stress-free. From decor and lighting to catering and entertainment, we help with all the details, allowing you to focus on enjoying the festivities. Our experts work closely with you to bring your Mardi Gras vision to life, ensuring every detail is perfect.
Conveniently located in Alexandria, our venue is easily accessible for your guests. Ample parking and nearby accommodations ensure that attendees can arrive and depart comfortably, making the logistics of your event smooth and hassle-free.
Mardi Gras is all about creating unforgettable moments. With the picturesque setting, exceptional service, and attention to detail at Randolph Riverfront Center, your Mardi Gras Ball will be a night to remember. From the grand entrance to the final dance, every moment is crafted to provide a magical and immersive experience for you and your guests.
Book Your Mardi Gras Ball Today
Transform your Mardi Gras celebration into a spectacular event at Randolph Riverfront Center. Contact us now to discuss your vision, and let us help you orchestrate a Mardi Gras Ball that exceeds all expectations. Get ready to host the soirée of a lifetime against the enchanting backdrop of the Red River.